[ Posted Tuesday, December 3rd, 2019 – 22:35 UTC ]
Yes, Virginia, it's that time of year again....
Although every week feels like a month these days (what with the constant firehose of ridiculousness emanating from the White House), we're finally approaching the end of the calendar year. Less than a year from now will be the 2020 election, and a little over a year from now, if things go well, we'll all return to some semblance of sanity. But to get from here to there together, we've got to keep the lights on here at ChrisWeigant.com.
As usual, we are throwing ourselves on the mercy of our readers to raise the necessary money to continue providing reality-based political commentary here on a daily basis. The site has been ad-free for years now, and we really would like to continue that streak (because we hate ads as much as you do). Also as usual, we are softening the blow of our blatant begging by mesmerizing you with the cuteness of Christmas kittens!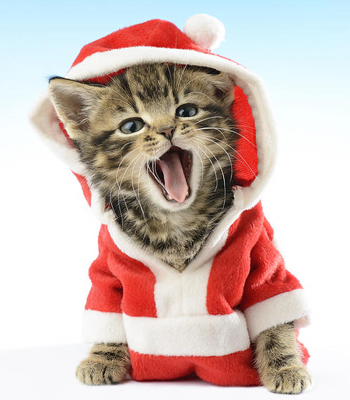 Meow!
The year started with a rather sweet treat, as Democrats retook the House of Representatives, and Nancy Pelosi reclaimed the speaker's gavel.
Visions of sugarplums... and retaking the Senate, too!
Pelosi disappointed some Democrats by not immediately moving to impeach President Trump, vowing that she was going to be careful not to get too far out on a limb. Or an antler, for that matter....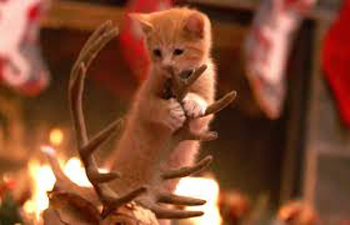 Where do I go from here?
House Democrats, Pelosi swore, would take things step by step instead of rushing things.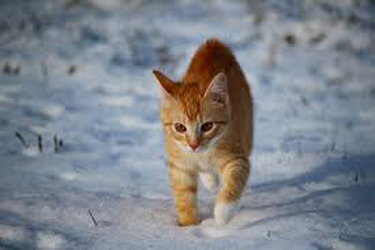 Proceeding with caution
After all, rushing into things doesn't always work out the way you planned.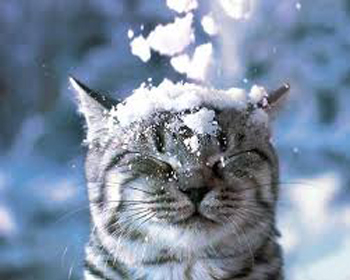 D'oh!
As it turned out, waiting was indeed the right thing to do, because it was almost inevitable that Trump would get caught doing something so shocking that it would rivet the attention of the American public. Only then would it become obvious to all that there was only one possible way to proceed.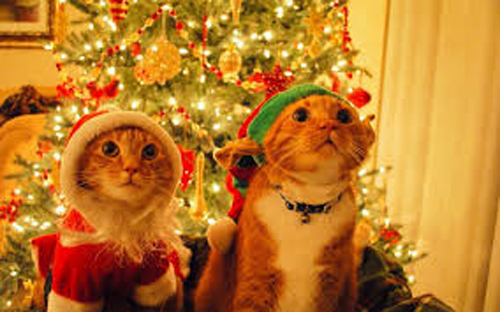 I would like you to do us a favor, though...
Which brings us to where we are today, with the House Intelligence Committee voting on their report to the House Judiciary Committee, so they can begin writing up articles of impeachment. The way their schedule now looks, this will be presented to Trump as the worst Christmas present ever.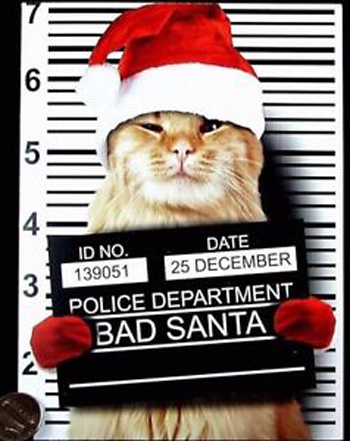 Merry Impeachment, Mister President!
Next year promises to be an eventful one, of course, even without Trump's usual antics. The presidential primary race is already heating up, and the December debate is going to have a much-more manageable crowd on stage, as the field gets pared down.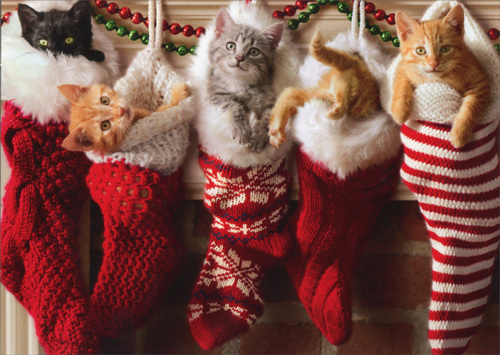 I'd like to rebut that last point, if I may...
Since it will be an election year, we are going to make the attempt to once again get credentials to report on the Democratic National Convention. I'm nowhere near as confident of making the cut this time around, as blogging seems to be a dying art these days (while podcasting rises in popularity). We'll just have to see whether we're left hanging or actually get to go to the big party.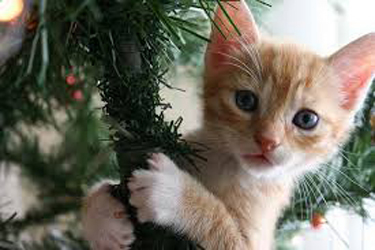 C'mon, lemme in!
All kidding (all kittens?) aside, though, we sincerely hope you can see your way to making a donation to keep the site running ad-free all next year. For the rest of the month, you'll see a gentle reminder at the top of each page here, which will show how close we are to our fundraising goal.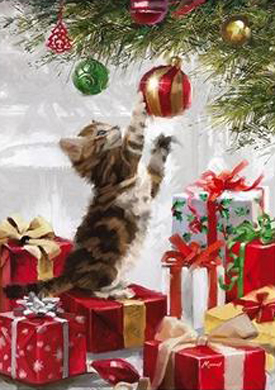 Help us reach our goal!
The thermometer graphic at the top of the page is actually a clickable image, which will take you to our 2019 Holiday Pledge Drive Page, which has full instructions on how to make a donation -- via Pay Pal, with credit card, or even through snail mail. There is also a Donate button on the top right side of every page here, which looks like this:
Clicking on this takes you directly to the PayPal donations page we have set up. Donations are accepted from either your own PayPal account, or from all major credit cards (you do not need to set up a PayPal account to donate by credit card this way, I should mention). Another technical note: you do not have to be registered as a CW.com site user to donate via PayPal in this fashion either.
It doesn't cost all that much to run this website, but it isn't free either. So please consider donating to this worthy cause so we can continue to bring you columns without any advertising. What is this site worth to you, on a weekly basis? Well, just multiply that by 52, and send it along! Seriously, though, we would certainly be grateful for any donations you feel you can afford, and our motto has always been "no donations are too small to gratefully accept."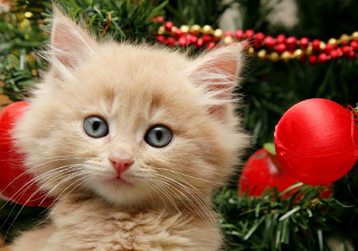 We're ever so thankful for your generous donations!
In fact, we thank you in advance for all your support. If you are not in a position to donate this year, we certainly understand. If you can afford to give a little -- say, the price of a good cup of coffee per week -- then it will go a long way towards keeping ChrisWeigant.com up and running in what should prove to be a very exciting year in the world of politics.
And, as always, we hope everyone's holiday wishes all come true and that you and yours have a wonderfully happy holiday season!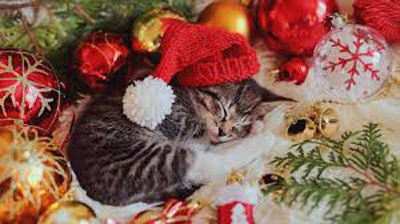 Waiting for Santa
-- Chris Weigant
Follow Chris on Twitter: @ChrisWeigant