[ Posted Monday, December 4th, 2017 – 20:02 UTC ]
It's been a tough year all around, but it is finally almost over. That's about the best thing you can say about 2017, really. So for this year's ChrisWeigant.com holiday pledge drive, we're going to inundate you with an absolute blizzard of kittens, in our annual subliminal plea to break out the wallets and give generously to keep the site going throughout next year.
From the very start, 2017 has been an endless parade of shiny, shiny objects which only prove repeatedly how easily distracted the media gets, which is why we are rededicating ourselves to ignoring the fluff and concentrating on what's really going on.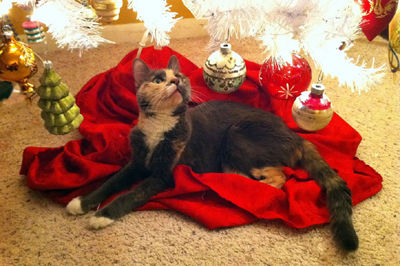 The shiny, shiny objects are so distracting!
Doing so, of course, involves slogging down a very tough path. At times, it can even feel like things are piling up so fast that we'll soon be in over our heads. But you've got to dig in and push through it all in the end so the situation doesn't become totally overwhelming.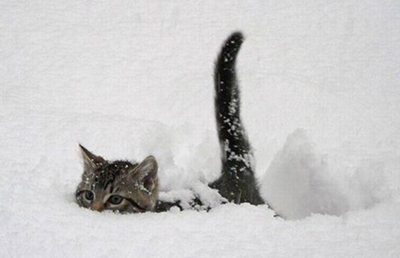 Ever get that sinking feeling? Push through it!
When reality gets you down, however, it's important to keep dreaming of a better day. No matter how outlandish, dreams help us all keep hope alive for the future.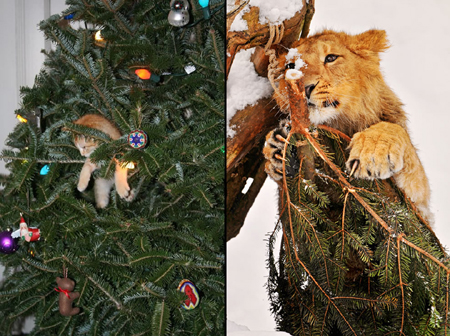 I'll show that tree who's the boss!
If even that doesn't work, then try some silliness and humor instead! Or just get dressed up and go out on the town....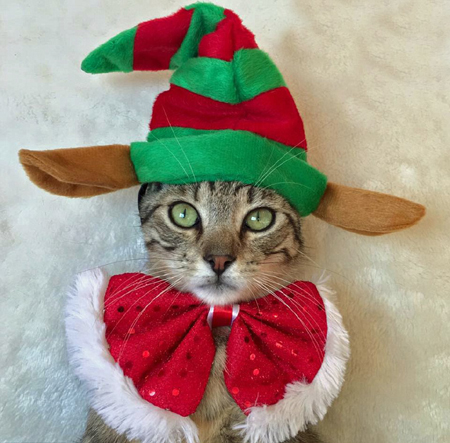 What? Too much?
Yes, 2017 was tough to get through, and 2018 will probably be just as bad. But, as I explained in my Thanksgiving message, I am committed to doing so together with the CW.com community, because we're really all in this together.
To do so, however, requires paying the bills. So let's get back to the original intent of all these kittens, which is to overwhelm you with cuteness. After all, who can resist a photo like this?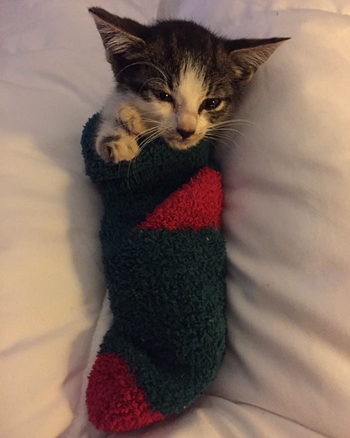 The most adorable stocking-stuffer of them all!
Because, in the end, we've all got to believe that love can indeed conquer hate, right?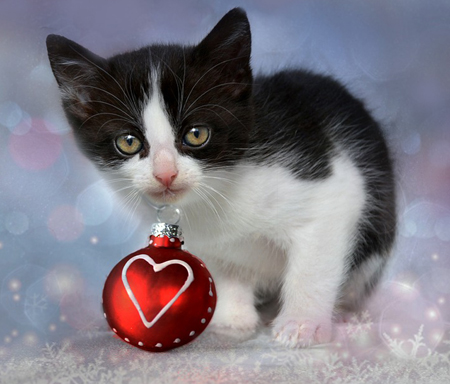 Can I put this one on the tree?
Or, if that doesn't work, perhaps a little hypnotism might work?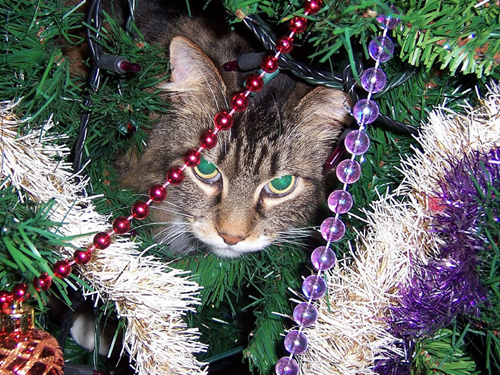 Look deep into my eyes, and dig deep into your wallet....
We make no judgments here, of course. We leave it up to Santa to sort all of that out. So it really doesn't matter to us whether you've been naughty...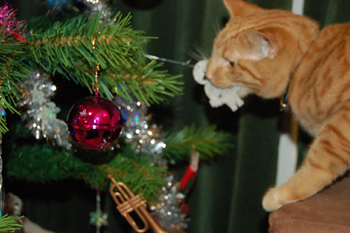 I don't care if Santa is watching, I just can't help myself!
... or nice last year -- it's all the same to us!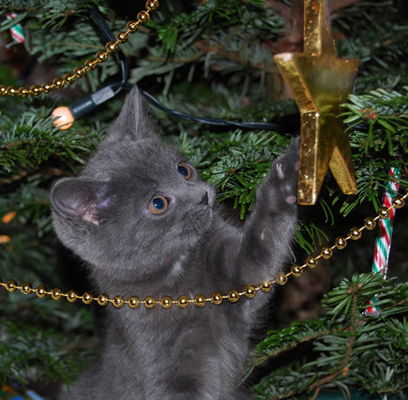 I'll just pat it gently -- that's allowed, right?
From what we've heard, Santa's actually pretty forgiving, especially when it comes to kittens.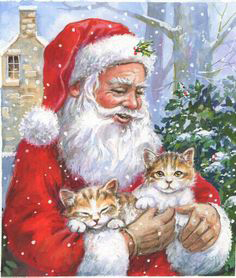 We've been ever so good this year, Santa!
Seriously, though, ChrisWeigant.com has been ad-free for years, and we certainly want to keep it that way next year. Donations have allowed us to break even for the past few years and your generosity has allowed us to keep the lights on. Next year we may face higher ISP costs, as our database has grown to rather large proportions. Our archives now contain more than 2,800 columns and well over 100,000 comments, which are always available to read on the site. But we're bumping up against both a size boundary as well as a traffic boundary (the site is so popular that we may have to pay more because of all the traffic the ISP's server has to handle, in other words). So next year may be even more challenging when it comes to covering our costs.
As always, our Holiday Pledge Drive logo will top every page here for the next month, complete with a thermometer at the bottom showing how close we are to reaching our donation goal for the year. Clicking on this image will take you to our 2017 Holiday Pledge Drive page, which has full instructions on how to make donations -- via Pay Pal, with credit card, or even through snail mail. There is also a Donate button on the top right side of every page here, which looks like this:
Clicking on this takes you directly to the PayPal donations page we have set up. Donations are accepted from either your own PayPal account, or from all major credit cards (you do not need to set up a PayPal account to donate by credit card this way, I should mention). Another technical note: you do not have to be registered as a CW.com site user to donate via PayPal in this fashion either.
So whether you can afford to give a little or a lot this year, we certainly will be grateful for anything you can spare to support the site.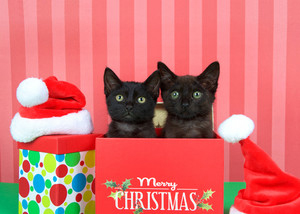 Considering doubling your donation!
Ask yourself what the reality-based commentary you read here is worth over the course of a year. The price of a cup of coffee every week, maybe? Still not convinced? Well, we've got one last kitten to convince you, so here goes: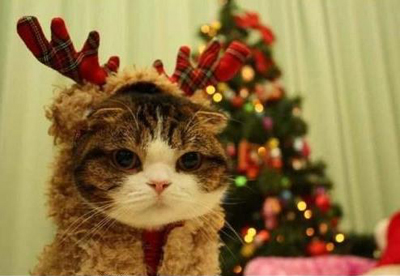 If I can wear these ridiculous antlers, you can surely manage a small donation, right?
We thank everyone in advance for your support. If your personal economics aren't good enough to donate this year, we completely understand. If you do have a little to give, though, we would certainly appreciate it. One way or another, though, we hope that all your holiday wishes come true this year and that everyone has a very happy holiday season.
-- Chris Weigant
Follow Chris on Twitter: @ChrisWeigant