[ Posted Thursday, December 1st, 2016 – 20:40 UTC ]
It's December once again, which means it is time once again for our annual holiday pledge drive, complete with lots and lots of kitten photos, which are designed to fill you up with holiday cheer and inspire you to open up your wallet with joy. Hey, at least we're up front with our shameless advertising techniques, right?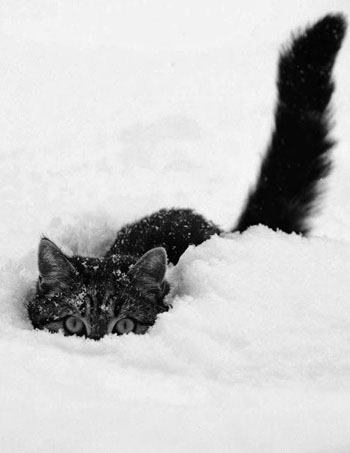 Oh, the weather outside is frightful
While that is undoubtedly one cool cat, it definitely looks like it is rethinking the whole "romp in the snow idea," I have to say. But our cats are here for a purpose, and that is to mesmerize you into the Christmas spirit, of course. Which, being cats, they can do from any angle.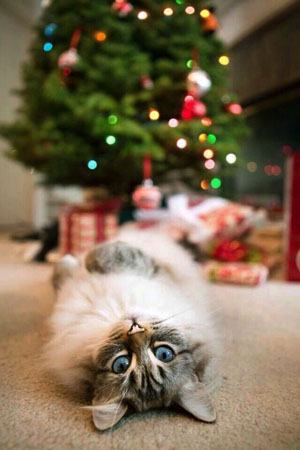 Stare deep into my eyes...
Of course, sometimes a more direct and active approach is necessary. So let's just dive right in, shall we?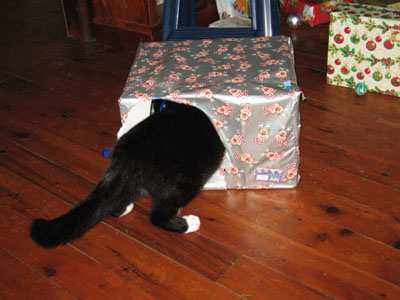 Why wait?
ChrisWeigant.com has been proud to appear ad-free for years now, which we can only do through the generosity of our readers. For the past few years, we've broken even, meaning we've gotten enough in donations to cover the basic costs of doing business -- web hosting, paying the bills, and all the other necessary things we need to do to keep the lights on.
We personally find web ads incredibly annoying (especially the video ones and the popup ones), and we certainly don't want to have to go back to running such ads here. It's going to be tough enough to get through the next few years of politics without having that to worry about, right?
For the remainder of the holiday season, we will be running our "Holiday Fund Drive" logo at the top of every article, which has a handy thermometer at the bottom to see how we're doing at meeting our fundraising goal.
If you'd like to help us get there, donating is easy! No wrapping hassles...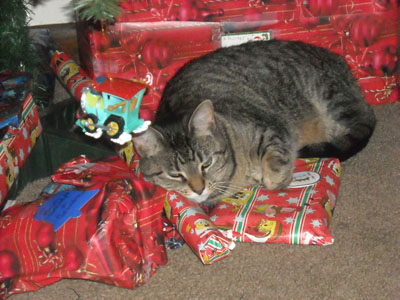 ...to worry about at all. The easiest way to make a donation is to click the "Donate" button in the menu at the top of every page here. This will take you to our 2016 Holiday Pledge Drive page, which has full instructions on how to make donations -- via Pay Pal, with credit card, or even through snail mail. Clicking on the thermometer graphic will also take you to this page.
There is also a Donate button on the right side of every page here, which looks like this:
Clicking on this takes you directly to the PayPal donations page we have set up. Donations are accepted from either your own PayPal account, or from all major credit cards (you do not need to set up a PayPal account to donate by credit card this way, I should mention). Another technical note: you do not have to be registered as a CW.com site user to donate via PayPal in this fashion either.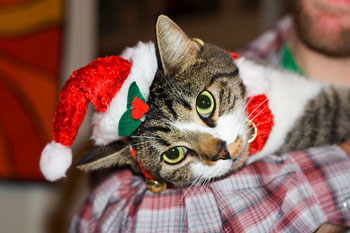 PayPal is easier than getting clothes on a cat without getting scratched!
So take a moment in the midst of all your holiday shopping and preparations to show your appreciation for CW.com. Any size donation is gratefully accepted, whether large or small. How much is one month's punditry worth to you? Pick a number, then multiply by 12! It's easy! Much easier than getting the tree trimmed, in fact.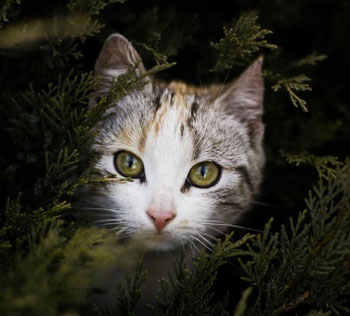 I'm helping!
And remember, Santa's watching...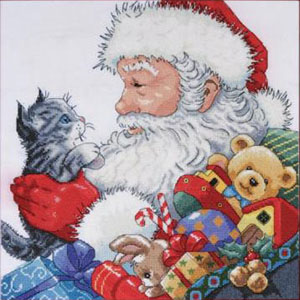 All I want for Christmas is a CW.com donation...
So, once again, we heartily encourage one and all to send in your donation early, so you can get on to the more serious business of going to holiday parties with friends.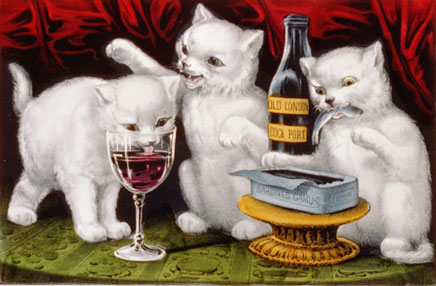 Woo hoo!
So that's our pitch. It's certainly going to be an interesting political climate next year, and we'll be here for all of it, dishing up our regular diet of reality-based political commentary, as always. We sincerely hope what we offer is valuable enough for you to send in what amounts to the price of a coffee or two each week, so that we can keep the lights on.
And we saved the cutest kitten for last, just in case you need some further subliminal stimulation...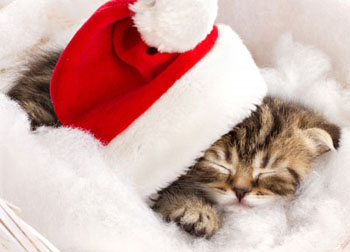 Dreaming of cat toys under the tree...
We thank everyone in advance for your support. If your personal economics aren't good enough to donate this year, we completely understand. If you do have a little to give, though, we would certainly appreciate it. One way or another, though, we hope that all your holiday wishes come true this year and that everyone has a very happy holiday season.
-- Chris Weigant
Follow Chris on Twitter: @ChrisWeigant