[ Posted Sunday, September 23rd, 2007 – 18:14 UTC ]
Special bonus Sunday posting!
The following are photographs of last week's anti-war rally and march in Washington, D.C. They were sent to me by a reader of the site, and are better than anything I saw in the media coverage about the event, so I asked him if I could post them here. His name is B. Driscoll, and he took all these photos himself.
Of course you're free to make comments (as always), but if you'd like to send email to B. Driscoll directly, you can use the Email Chris page and I will forward them on to him with your email address, so he can respond directly to you if he wishes.
These are covered by the same Reprint Policy which covers cartoons on this site. Basically, any free site can post them as long as they credit "B. Driscoll" for the photos, and provide a link back to this site as the originator of the photos on the web. Pay sites, please read the reprint policy page for more information (substitute "B. Driscoll" for "Charles W. Cunningham" and "photo" for "cartoon").
These are smaller photos than the original (for reasons of space), but if you click on any photo, you will get a window with the full-sized photo, which shows more detail. Some of these original files are rather large, though, so be warned.
I'd like to thank B. Driscoll for publicly making these photos available, and allowing me to post them here. I am always open to consideration for photos of other events which the mainstream media largely ignores as well.
The first photo is of the "die-in" where most of the arrests were made. The black and white photo of a speaker is Eton Thomas from the Washington Wizards basketball team.
Enjoy!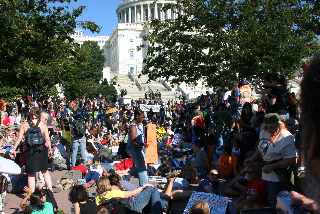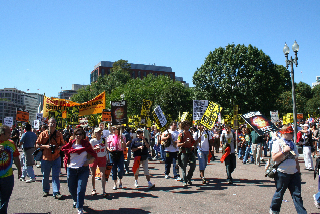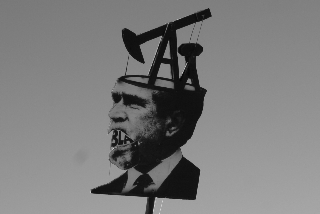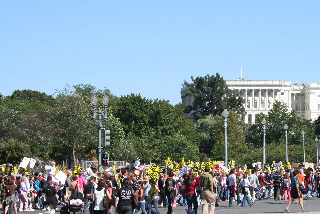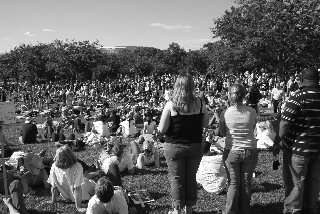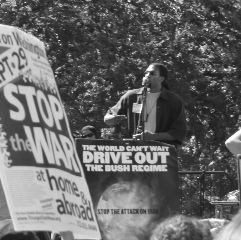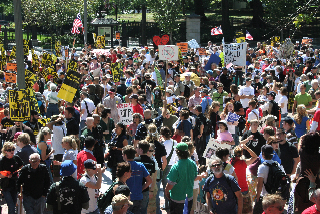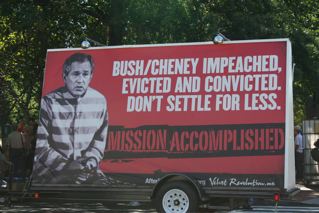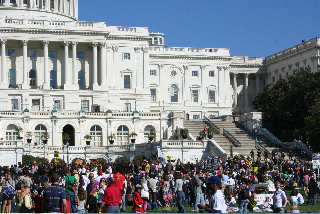 -- Chris Weigant